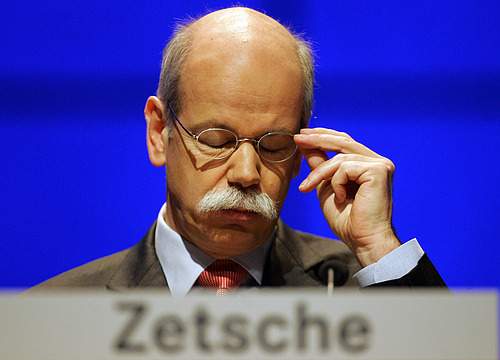 Bad Mercedes? It's the eco-wiring, Dummkopf!

He studied electrical engineering from 1971 to 1976 at the University of Karlsruhe and graduated as an engineer. He completed a doctorate in engineering in 1982 at the University of Paderborn. He was a Deputy member of the Mercedes-Benz AG Board of Management, Chief Engineer, Development Division in the Passenger Cars Business Unit, 1992-1995. Dr. Dieter Zetsche has been a member of the Board of Management of Daimler AG since December 16, 1998, and Chairman of the Board of Management of Daimler AG since January 1, 2006. He is also Head of Mercedes-Benz Cars Division which includes passenger cars of the brands Mercedes-Benz, Maybach and smart as well as Mercedes-Benz AMG and Mercedes-Benz McLaren. That means: all of them!
Inspite of all the myth and glory surrounding the brand, it may shock you to find out that between 1992 and 1996, virtually ALL Mercedes-Benz produced, from the cheapest to the opulent, were equipped with certain engine wiring components that disintegrate over time. The wiring insulation under the hood cracks and falls apart. It doesn't matter how well you maintain your car, if you drive it little or alot, if you garage it or let it sit out in the street, if you pamper or abuse it - the insulation in the engine wiring harness will crack and eventually turn into dust over time. There is no way of stopping this from happening, for the wire insulators were built purposefully with "green" materials that crumble. Bare spots on wires start shorting, and strange things begin to happen to your car.
Herr Chefingenieur Zetsche worked then in the Development Division of the Mercedes-Benz passenger cars. If it wasn't his idea to put eco-wiring under the hood of every Mercedes, at least he should have known about it as a professional electrical engineer in the employ of Mercedes-Benz. The biodegradable insulator in the loom was installed on his watch. But he didn't warn consumers about the dangers of driving with a faulty engine harness, not even when he became the boss. Mercedes-Benz has never officially issued a safety recall for biodegradable wiring harnesses, while knowing full well that it may become deadly over time. Bad Mercedes: it is not a question of IF, but WHEN!
Mercedes Defects - Exposing Irresponsible Engineering Failures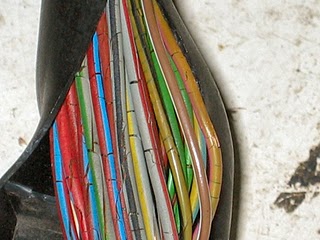 The site explains the problem in detail. Herr Doktor Z has a copy of the letter sent by Herr Doktor Carlos Bravo, in which he points out that ' there is no statute of limitations for manufacturing defects that affect safety. There are also issues with implied covenants of fitness and intended use. There is clear and convincing evidence that the problem is a direct result of a design and manufacturing defect. Further, there is evidence that Mercedes Benz USA has been aware of the problem as far back as 1995, yet failed to act proactively and in good faith. There is also irrefutable evidence that the defect materially affects the usability, fitness of use, safety, value and reasonable expectations of enjoyment of the vehicle, and that the premature failure of the wiring presents no reasonable argument for normal "wear and tear".'
From their written response, it can be expected that Mercedes-Benz will invariably claim that "your vehicle is not included in any open recall campaigns and is out of warranty by time and mileage." But, as Bravo points out on his site, "They refused to effect a safety recall presumably due to the huge number of vehicles affected."
Environmental dreck that was known to be bad from before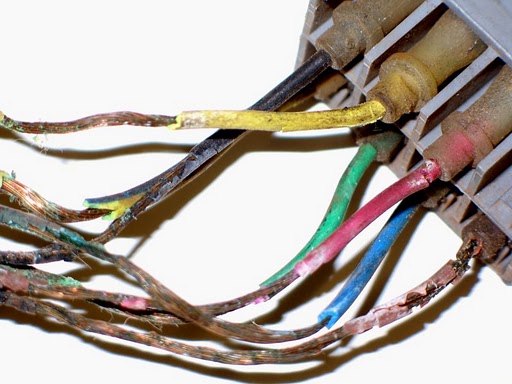 Volvo 240-series electrical systems from 1978 to 1985 were engineered out of biodegradable materials, making them "environmentally friendly". Unfortunately, the environment in which the underhood wiring lives doesn't return the favor. Insulation disintegrates, wires short, and the unlucky owner is left sorting out the mess. Volvo never admitted there was ever an issue, but then amazingly came out with new engine harnesses with different part numbers that had new, improved insulation.
Then, several years after the Swedes corrected their eco-wiring problems, Mercedes-Benz proudly introduced theirs...
Mercedes-Benz: Engineered Like No Other Car in the World!
Ask Dr. Z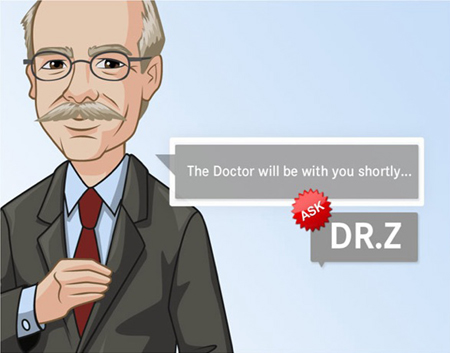 As Chrysler Group CEO from 2000-2005, Zetsche coined the phrase "Disciplined Pizzazz" to describe the unique blending of key strengths from Mercedes - engineering and technology - (the "discipline") with the key strengths of Chrysler - American engineering and styling innovation (the "pizzazz"). Not since Lee Iacocca dared TV viewers to find a better-built car than a Chrysler and buy it (they did, it was called a Toyota) has a CEO type stepped in front of a camera to pitch the company's wares. In 2006, Dieter Zetsche appeared in a series of United States and Canadian television commercials, also animated in cartoon format on the company's Ask Dr. Z website. The "Ask Dr. Z" campaign included television, radio, print, online, in-dealership and customer relationship marketing media components and aggressive marketing tactics (mobile billboards, aerial banners, street teams), as well as targeting the NASCAR fan community. In the commercials, Zetsche himself provided answers to customers' questions.
So here's a question for Dr. Z: why is my Mercedes-Benz kaputt? Or rather, as we all know by now why the car went kaputt (it's zee eco-wiring, Dummkopf!), the burning question is: what are you going to do about it?
Green Dieter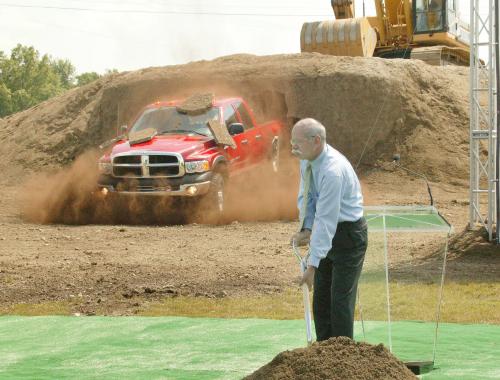 The Board of Directors of ACEA, the Brussels-based European Automobile Manufacturers' Association, has elected Dieter Zetsche as its new President, starting on January 1, 2010.
"The European automobile industry is confident to emerge stronger from the financial and economic crisis and has defined sustainable mobility a clear priority for the near as well as long-term future", said Dieter Zetsche, following his election by the ACEA Board. "To this respect, we would welcome a positive and constructive outcome of Copenhagen", added Zetsche, referring to the UN conference on global warming held in Denmark. "Our industry is a major contributor to finding and deploying solutions in this field. Copenhagen could send the important signal that partnership is key; partnership between industries, governments, academia and consumers."
Mobility can only be sustained if the Mercedes-Benz motor runs, partner! And it will not run for long with a biodegradable engine wiring harness...
Any more doubts that Herr Doktor Z is fanatically green? Du must rezykle zee unsustainable Panzer Wagen!
---

Auf Wiedersehen.